OPTO-4 Serial Opto Isolator
The NMEA 0183 Range
OPTO-4 Serial Opto Isolator
Add isolation to an RS232 port to protect against ground loops. The OPTO-4 provides a safe and low cost way of connecting an RS422 (NMEA 0183) system to an RS232 (PC COM port) system, or any other device with a standard RS232 9-pin port.
The OPTO-4 provides comprehensive galvanic OPTO-isolation to protect the PC input/receiver, plus important spike suppression to improve the PC output/transmitter protection. Initially designed for systems wishing to receive NMEA 0183 data without the risk of ground loop damage, the flexible OPTO-4 can be used to interface any RS422 and standard RS232 connection, whilst powering itself from the RS232 port, making installation simple and very quick.
The Actisense opto isolator design integrates an over-moulded case for excellent water resistance and a small footprint for installation into tight spaces.
Ordering InformationWhen isolation is required in both directions and/or the PC doesn't have an RS232 port, the Actisense USG-2 offers bi-directional isolation in a USB to RS422 (NMEA 0183) form.
Features
One RS422 OPTO-isolated input
One RS422 (NMEA 0183) output
Up to 115200 baud
Port powered
Shielded cable and case
Benefits
Protects PC input/receiver from damage
Water resistant cable.
Ruggedized over-moulded case suitable for harsh environment
Quick and easy to install
Tech Talk
One RS422 OPTO-isolated input to protect your PC from ground loop damage
One RS422 (NMEA 0183) output
Up to 115200 baud
Powered via PC serial port for simple installation
Shielded cable and case make it suitable for electrically noisy environments
Network Diagram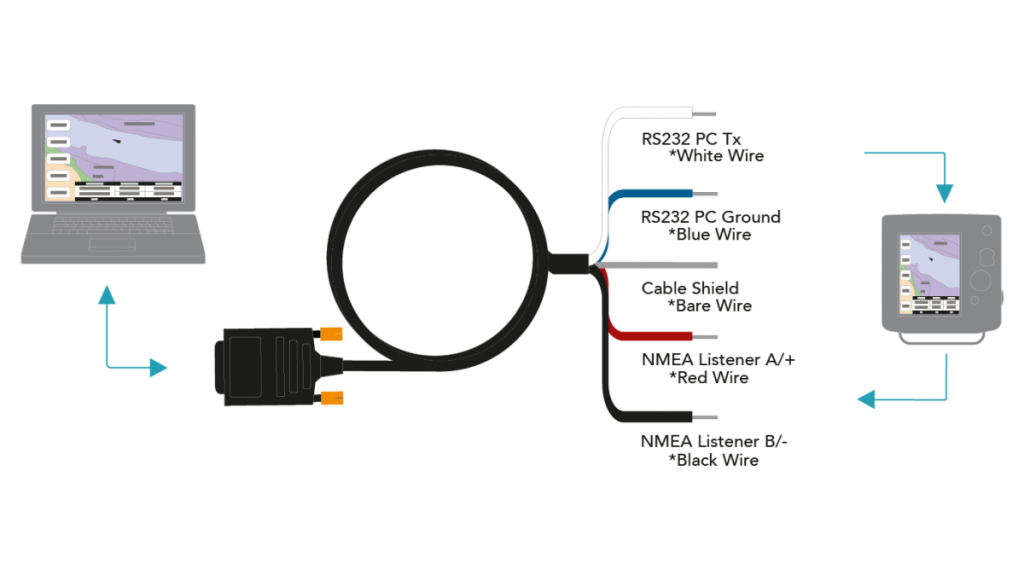 You can view the full NMEA 0183 range HERE
Also, follow us on social media